The programme for the 2023 Mondial de l'ULM is currently being drawn up. It will be published soon.
---
2022 SCHEDULE
For this year 2022, the Mondial de l'ULM has many surprises in store for you! 3 days of exhibition with a rich program for all!
The airfield of BLOIS-LE-BREUIL (LFOQ) will welcome you from 2 to 4 September 2022 for the Mondial de l'ULM!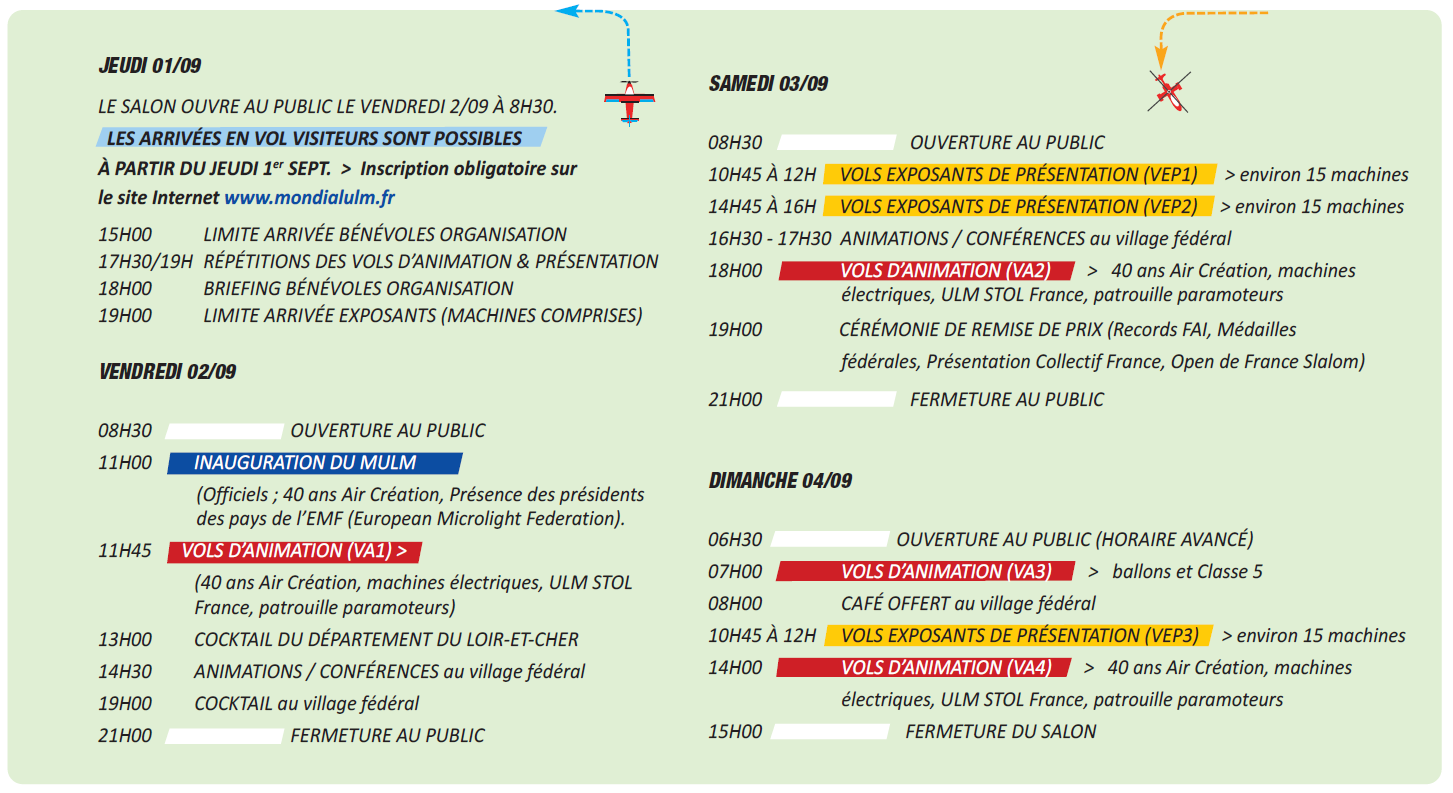 VOL MOTEUR PROGRAMME

Find below the programme published by our partner Vol Moteur which will be distributed during the Mondial de l'ULM 2022.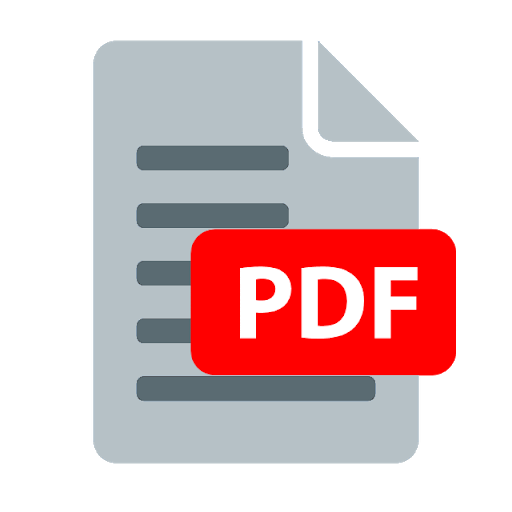 Read the vol moteur programme (french)
FLIGHT SCHEDULE
Visiting flights : The MULM will be accessible by air. Arrivals and departures are possible from Thursday. Based flights will be possible on Thursday and Friday, depending on the programme. Parking and fuel will be available.
Exhibitor flights : Exhibitors will be able to present their machines in flight. These flights will be commented by a speaker. Exhibitors will have to register, communicate the presentation elements and participate in the briefings.
Exhibitor customer flights : Exhibitors will have the possibility to carry out promotional flights throughout the show under the conditions of the programme. These flights will not be permitted during the main event area's entertainment flights.
Promotional flights : The MULM offers promotional flights over the 3 days with only microlights. The objective is to show the general public animation flights in complete safety with pilots experienced in their practice.